Pinterest is tweaking its service on the Web and mobile to make it easier for users to plan trips and locate their content with a new mapping product.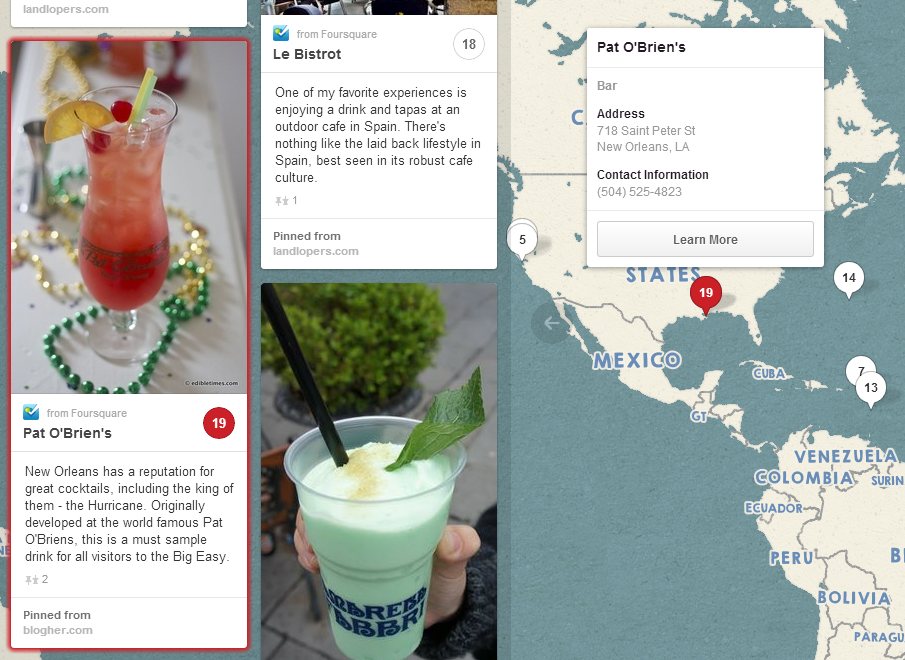 On Wednesday the site announced "Place Pins," a tool that will allow users to see the location of businesses and other destinations and to get directions from one place to another.
The tool will be coming as an update to Pinterest's apps on both iOS and Android-based devices — and the Web — on Wednesday evening, the company said.
The tool is designed to make Pinterest more usable on the go, and add more location data to destinations or other places of interest accessible through the site. Over 75 percent of the site's traffic comes from mobile devices, Pinterest CEO Ben Silbermann reported Wednesday.